Posts Tagged 'folksong'
Sunday, March 4th, 2018
You'll be hard pressed to find a more oddball, quirky character in the music business than Stockholm-based SoLBloMMa (Sunflower in English, and her real name).  The philosophy graduate is a multi-tasker; she's also a puppet master, a clown, a designer of online IQ games and a railway geek to rival Pete Waterman. Vocally it's possible to detect something of Cyndi Lauper, Clare Grogan (Altered Images), Polly Scattergood and even a stoned Björk, as one critic dubbed her.
In a long career she's been signed to EMI (she now has her own label), had chart success under a different name but has also busked her way around Europe, scored a Portuguese TV series, worked with leading jazz pianists and saxophonists and dabbled in everything from trip hop to death metal, gaining a cult following along the way. Her direction momentarily is increasingly electronic. Her public persona is a brave one to wear in a country where overt individuality frequently encourages a condescending response.
She writes quite thoughtful songs, sometimes with a slant on unrequited love but she'll tackle any subject. This latest single is one of the few she's recorded in her native language – most are in English – and a well known folk song there.
The next one – 'Charles de Gaulle', scheduled for release on 30th March, is completely different as she reprises the role of Tom Hanks in 'The Terminal'. In typical SoLBloMMa style the supporting video was filmed not at the Paris airport but at Stockholm Arlanda and Prague airports.
By David Bentley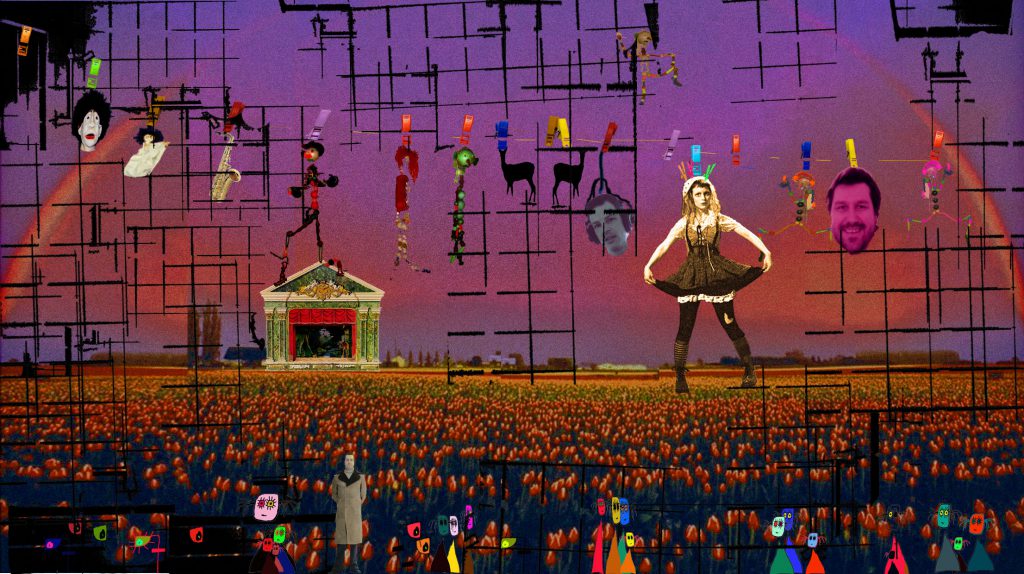 Tags: California, david bentley, Flickan under nymånen, folksong, solblomma, Solblomma Hedin
Posted in SoLBLoMMa | No Comments »