Posts Tagged 'iTunes'
Sunday, June 10th, 2012
Our record company "Blomkraft" is opening up into a new branch besides the main focus that will still be music.
With the release of an iBook for iPad "Blomkraft Books" will come alive very soon.
A new web page "Blomkraft Books" can be found here.
More news about music & KiN will follow shortly.
Tags: iBooks, iPad, iTunes
Posted in news | No Comments »
Tuesday, September 22nd, 2009
We are very happy to still be seen on iTunes Alternative page in the Pan EU Store!
Those Bombs Were Made for Us came up first on the front page of iTunes Pan EU as a pre-release on August 11th 2009.
So many people have listened and been excited and delighted over this new album. The CD will soon go on sale here at kinplanet.se
iTunes Pan EU: Sweden, Denmark, Norway, Finland, Belgium, Netherlands,
Greece, Italy, Portugal, Spain, Ireland, Luxembourg and Switzerland.
Germany/Austria, UK & France have their own stores.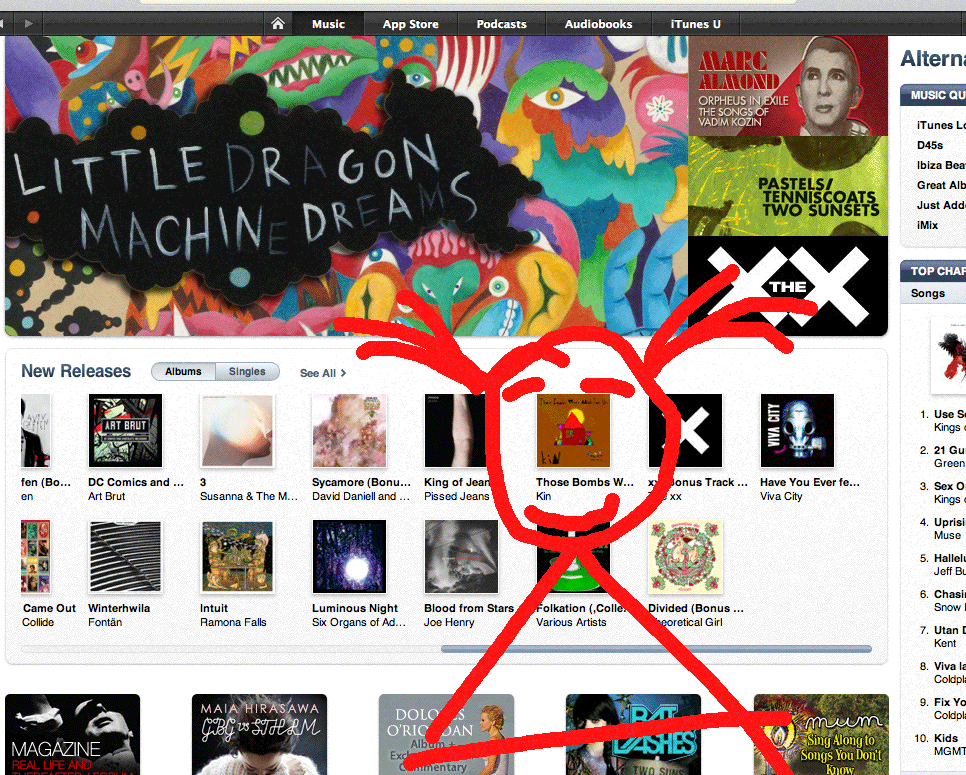 Tags: alternative, iTunes, Those Bombs Were Made for Us
Posted in releases | No Comments »
Wednesday, September 16th, 2009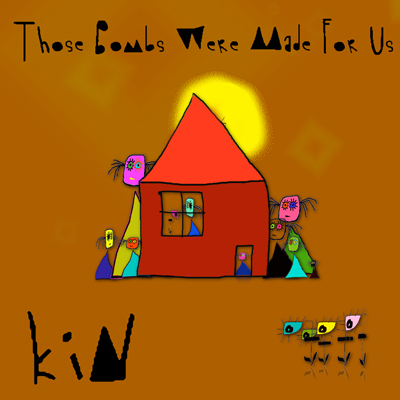 KiN is releasing her new album "Those Bombs Were Made for Us" in September and this is the official site to follow up on that.
The release is available on iTunes everywhere there is iTunes. KiN on iTunes
The CD can be bought only through this site. Just click on the "shop" button in the top menu to reach our online store (once it comes up).
It's been 4 years since the first KiN album "The Zombic Hunch" that came out in 2005. The EP "Svenska Visor + Elektronik" came out in 2006 and is available through iTunes exclusively. There will be singles released from the new album later in 2009 and 2010.
Tags: 2009, 2010, CD, iTunes, Svenska Visor + Elektronik, The Zombic Hunch, Those Bombs Were Made for Us
Posted in releases | No Comments »
Tuesday, September 15th, 2009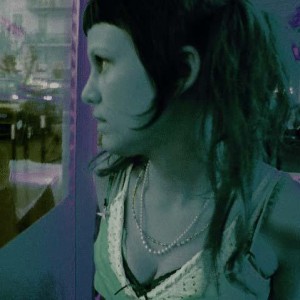 Neil Mason, a British journalist currently at Electronic Magazine UK, myfootballwriter.com & mynewfavouriteband.com who has been writing a lot about music for New Musical Express and Melody Maker had this to say about the first track of the new album: Papageno
Sorry it's been kind of quiet round these parts this summer, but we've been busy. Oh yes. Been getting back in the saddle, and getting comfy today and job number one is clearing out waaaaaaaay too much dubstep, techno, tech-house and various combinations of the above from our soundcloud.com dropbox. Blimey, if we had a pound for every bedroom DJ sticking stuff in our ears we'd have £92.
As our regular reader will know, we've started using soundcloud on our sister site,rippingvinyl.co.uk, and it's very neat indeed, take a look if you've a mo. Only problem is hypem doesn't pick up tracks from soundcloud. Hypem assure me it should only be a matter of time, and then we'll make the switch to their player here too.
So anyway, after our ears were hurting from the sound of waaaaaaaay too many repetitive beats we found a proper pearl. 'What kind of magic is this?' are the words that squeeze themselves, popping out in a Minnie Mouse squeak (and we mean that in a good way), from the quite breathtaking pipes of Stockholm's Sara Hedin, or KiN if you've got a soundcloud dropbox. Which we have. Have we mentioned it?
What kind of magic indeed. With a growling thrum of backing tracking, think Depeche Mode booted out the back of a transit on a cold, dark winter's night, think Lykke Li taken by the darkside, think Kyle with Winehouse's problems, think Emilliana Torrini on 45, Bjork dating Goldie… oh, hang on…
In our usual through music journalist manner we know Sara is a girl, she dwells in Stockholm and has released two albums as KiN, 'The Zombic Hunch' and the brand-new 'Those Bombs Were Made For Us'), there's also an EP and four, count 'em, singles. We also know that one of her songs 'Sandman' featured in Portuguese TV soap Morangos com Açucar, we never miss an episode.
She deserves better than Portuguese soaps though. What she does is quite quite quite quite the most brilliant thing we've heard all year. 'Papageno' stopped us dead in our tracks. It sounds utterly bonkers first time, and come to that it still sounds bonkers the second time too. What it does is leave you scrabbling for more. And the more is just as good.
Not only does Sara sound like a star, she looks like one too… almost. With eyes you could stand teacups on, she's got something of the Cheryl Cole about her… only with a Katie Price makeover… at night… with doll's clothes. Sounds original, check, looks original, check. You could file comfortably under the current 80s electro revival and no one would bat an eyelid.
Best of all though, the whole thing has the sort of rough diamond feel that gets people like us all worked up. It's all there, but it could do with a bit of spit and polish. Not the finished article, which is a good thing, but you just know when she does (and from where we're sat, it is when rather than if) get a polish, well, blimey.
More hear…
– The album then, 'Those Bombs Were Made For Us', is available from iTunes.
– There's the usual MS and a site too, kinplanet.se which looks like it'll fall over over if you click on anything. I'm assured it's being rebuilt, but it's all part of the charm, all part of the charm…
– You can also find here on last.fm, ilike and twitter.
http://mynewfavouriteband.com/2009/08/22/kin-hell/
http://hypem.com/track/889840/KiN+-+Papageno
Tags: blimey, bonkers, hypemachine, iLike, iTunes, KiN, kinplanet, last.fm, Melody Maker, My New Favourite Band, Myspace, neil mason, NME, papageno, Solblomma Hedin, soundcloud.com, Those Bombs Were Made for Us, twitter
Posted in music, news, reactions on the new album "Those Bombs...", releases | No Comments »